Our Team
Learn more about our great Casper Assisted Living team at Garden Square Assisted Living of Casper!
Mercedes Ortega, Administrator
Mercedes started working at Garden Square as a CNA, was promoted to Life Enrichment, Business Office Manager, Administrative Assistant, Assistant Administrator, and now the Administrator. Mercedes grew up around the elders in Casper, volunteering in several of the assisted livings, and assisting with the meals on wheels program. She spent much of her time with her grandparents, learning the importance of giving back. She has always felt a calling to work with the elders. Mercedes considers Garden Square her family and enjoys every minute spent with them. In her free time she enjoys spending time with her son Walker, and her family. Mercedes has enjoyed her adventure at Garden Square and is so grateful for the opportunities she has been given.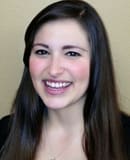 Hail Russell, Maintenace Director
Hail started at Garden Square as a cook. Due to a great relationship with all of the residents, Hail pursued a Certification as a Nursing Assistant. Hail is always spending free time at Garden Square with the residents, making them smile. No matter what position we need covered, Hail is always willing to jump in and help, and is always a team player. Hail spent some time in the activities department and enjoyed spending time with the residents. Hail is always the first person to jump in and fix something, which is why he was chosen to be the maintenance director.
Deborah Poppe, Resident Care Coordinator
Debbie came from Ohio to Wonderful Wyoming! She is a Licensed Practical Nurse working on her RN Certification. Debbie enjoys working with the elderly and assisting them in any needs they may have. Debbie always appreciated nurses and thought she would enjoy the work. When she came to Wyoming, she pursued it and has found fulfillment in her work. In her free time she enjoys spending time with her family, especially her grandsons, and the animals where she lives.
Martha Casiano, Dietary Manager
Martha originated from New York. She has always had a love and passion for cooking. She loves to cook for large groups of people, especially her family. Martha has some amazing recipes that she shares with our residents. We can all agree that she has award winning bread pudding. Martha enjoys knowing the residents like the food she prepares.
Courtney Huggins, Business Office Manager
Courtney began as a CNA at Garden Square. She has always been a leader and has always shown love and compassion for her residents. Courtney always promotes teamwork, empathy, goodness, and many of our other core values in her every day life. She is always willing to jump in and help any other team member in need. She is a true Rockstar and we are lucky to have her.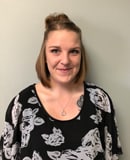 Linda Jordan, Activities Director
Linda comes to Garden Square with over 35 years of administrative skills. Linda has always been creative and "loves to do anything that involves color". Growing up, Linda's Great Grandmother and her two favorite Aunt's were a strong presence in her life. Her love for the elderly came very young. In her free time, she loves to garden, spend time with friends, and volunteering at her favorite organizations. Linda's experience, compassion, and amazing sense of humor makes her a wonderful activities director.