Our Team
Learn more about our great Casper Assisted Living team at Garden Square Assisted Living of Casper!
Mercedes Ortega, Administrator
Mercedes started working at Garden Square as a CNA, was promoted to Life Enrichment, Business Office Manager, Administrative Assistant, Assistant Administrator, and now the Administrator. Mercedes grew up around the elders in Casper, volunteering in several of the assisted livings, and assisting with the meals on wheels program. She spent much of her time with her grandparents, learning the importance of giving back. She has always felt a calling to work with the elders. Mercedes considers Garden Square her family and enjoys every minute spent with them. In her free time she enjoys spending time with her son Walker, and her family. Mercedes has enjoyed her adventure at Garden Square and is so grateful for the opportunities she has been given.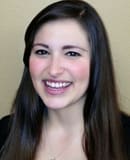 Hail Russell, Dietary Supervisor
Hail started at Garden Square as a cook. Due to a great relationship with all of the residents, Hail pursued a Certification as a Nursing Assistant. Hail is always spending free time at Garden Square with the residents, making them smile. No matter what position we need covered, Hail is always willing to jump in and help, and is always a team player. Hail spent some time in the activities department and enjoyed spending time with the residents. Hail also stepped in as our maintenance director when we were in need. One thing that has never changed is Hail's love for cooking for the residents. Hail has always excelled at any task we have presented him and running the kitchen is no difference. We have seen so much improvement since Hail took over and we can't wait to see him keep changing things.
Stephany Sedmak, Health Services Director
Stephany is a Registered Nurse, and comes to us with many years' experience in the health care field. Stephany has always had a passion to help people, especially the elderly. When we explained our mission statement to her, she was ready to live JIW. Stephany will do great guiding us all to Wellness. We are so happy to have her.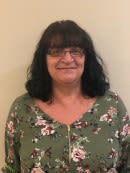 Arlene Gallinger, Activities Director
Activities Directors are a special kind of people. We believe that Arlene came to us when we needed her the most. Arlene is full of energy and ideas. She has many years' experience as an activities director, and her love for the residents shows daily.  Arlene brings JIW with her wherever she goes and we couldn't feel luckier to have her. Our favorite part of the day is when we hear Arlene going through the dining room singing with the residents.
Courtney Huggins, Business Office Manager
Courtney began as a CNA at Garden Square. She has always been a leader and has always shown love and compassion for her residents. Courtney always promotes teamwork, empathy, goodness, and many of our other core values in her every day life. She is always willing to jump in and help any other team member in need. She is a true Rockstar and we are lucky to have her.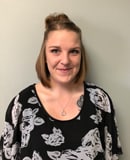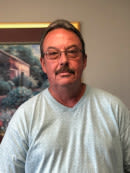 Chuck Stamps II, Maintenance Director
Chuck comes to Garden Square with over 16 years' experience in maintenance. Chuck has worked for various places as the maintenance director, but found his true calling as the maintenance director at a long term care facility working with the residents. Chuck decided to come and help us care for the residents here. Chuck is very knowledgeable and comfortable making sure our building is in tip top shape.